graphic design
|
printin
g
|
websites
business cards bancroft, business cards haliburton, bancroft business cards, rack cards, haliburton highlands, peterborough business cards, wilberforce business cards, websites, haliburton logo design, logo design peterborough, website design peterborough, website design bancroft, website design wilberforce, printing bancroft, printing haliburton, creative graphic design, creative design, bancroft brochures, brochures haliburton, brochures gooderham, brochures peterborough, business cards lanark business cards perth ontario, business cards smiths falls ontario, logo design perth ontario, logo design smith falls ontario, Vista Print vistaprint print, design, embroidered shirts
Graphic Design
Creative is the base of everything we do.
Crystal Image Studio delivers multi-purpose, creative, professional
and affordable graphic design for printing, signage and web.
One of our most popular services has been and remains, Logo Design.
A painless process offering effective, creative, quality logo that is crisp and clear on everything from business cards to billboards. We deliver all the formats you will ever need and an easy to follow system for finding the logo you need. Remember branding is key and it all starts with a great logo
Printing Services
Business cards, books, brochures, rack cards, postcards, labels to signage, show booth walls, banners, rollup banners and more.
Crystal Image Studio features a wide variety of printing services at very reasonable prices, in fact our products are less expensive than ordering print online yourself.
With over 30 years experience in the printing industry, we know there is not one printer who can do every print job well or cost effectively due to equipment limitations and ever-changing technology. We take pride in getting our clients the best quality printing at the best prices. We work with over half a dozen Trade Printers from across Canada to provide the very best quality products at simply amazing prices, shipped direct to your door in a very timely manner.
NEED
PRINT
CLICK
HERE!
Attention Authors
Too often, the many hours spent writing are lost in bad presentation. Let us give your work-of-art the presentation it deserves. Books for print,ePubs and eBooks... pesent it well.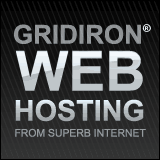 Website Design
Crystal Image Studio designs creative, flexible websites that work seamlessly on desktops, tablets and phones.
Findable, content-rich, creative and functional are of all of utmost importance for any website. We build SEO (search engine optimization) into every website making it easy for potential clients to find you through a search.
We give you control with "In-Browser Editing".
Allows client to easily edit text and photos on your website anytime, anywhere and as often as you want.
Can you afford not to have an up-to-date, effective online presence?
You should own your domain name and hosting should be registered in your name directly with the hosting provider. Click on web hosting icon for hosting/domain name options, pricing and specials. We promise it is not difficult and we will walk you through step-by-step.
Regardless of the Project, Working with us is easy!
It is a collaborative process of sharing with the ultimate goal of creating effective marketing for you.
We want to understand your products and/or services fully in order to provide what you need to market them effectively. We work with you, learn about your product or service and then offer suggestions and design options. We speak your language and make the entire process fun and easy!
Let's Get Started
CLICK
HERE!